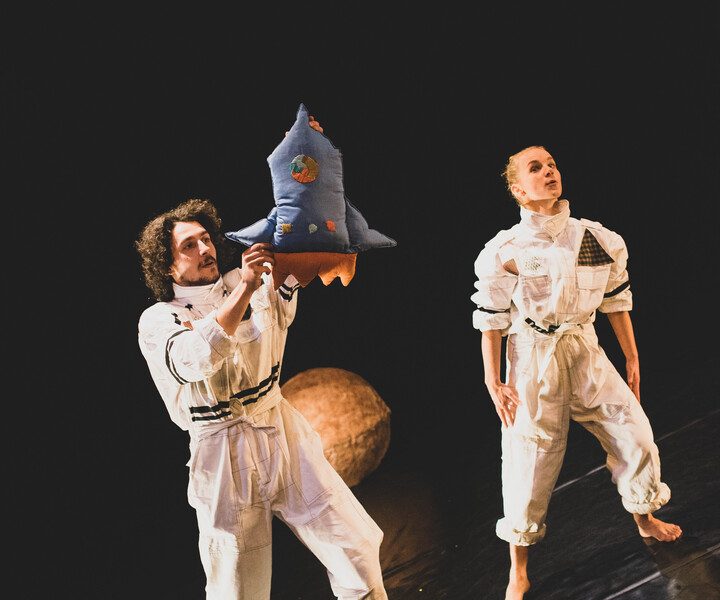 Performances
Me, You and That
On September 12, 2019 by admin
An abstract exploration of the roundness of the world for our little ones.
A dance-movement show for toddlers aged 10 months to 3 years.
The world is round, the world spins around. Come spin too! Join the astronauts on an adventure through the galaxy, see a glowing planet or a planet made of soft plush! The dancers will take the children on a journey around the world.
This play gives children their first contact with theatre – it respects their needs and carefully introduces them to the world of movement, sounds, and touches. Even babies only 10 months old already start to remember things and events around them and parts of the world that they can't see directly start to form for them.
director: Karolína Křížková
music: Jůlie Lupáčová
scenography: Karolína Jansová
cast: Andrej Lyga, Karolína Křížková